The practice was established in 1974 which is the best proof of our tradition and quality of our services.
It was founded by doctor of stomatology Mr. Đuro Jug as the first private dental practice in Rijeka, suceeded by his daughter, doctor of stomatology Mrs. Dalia Jug Viškanić in 1999.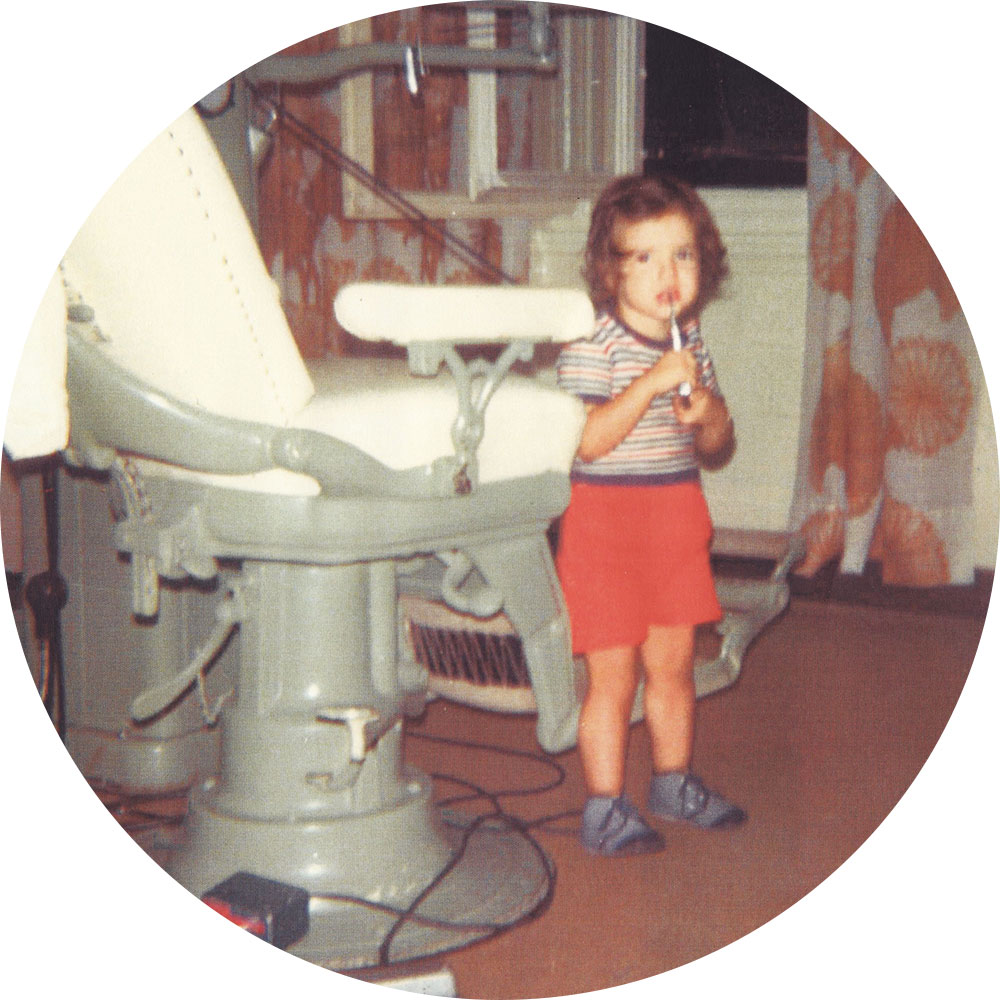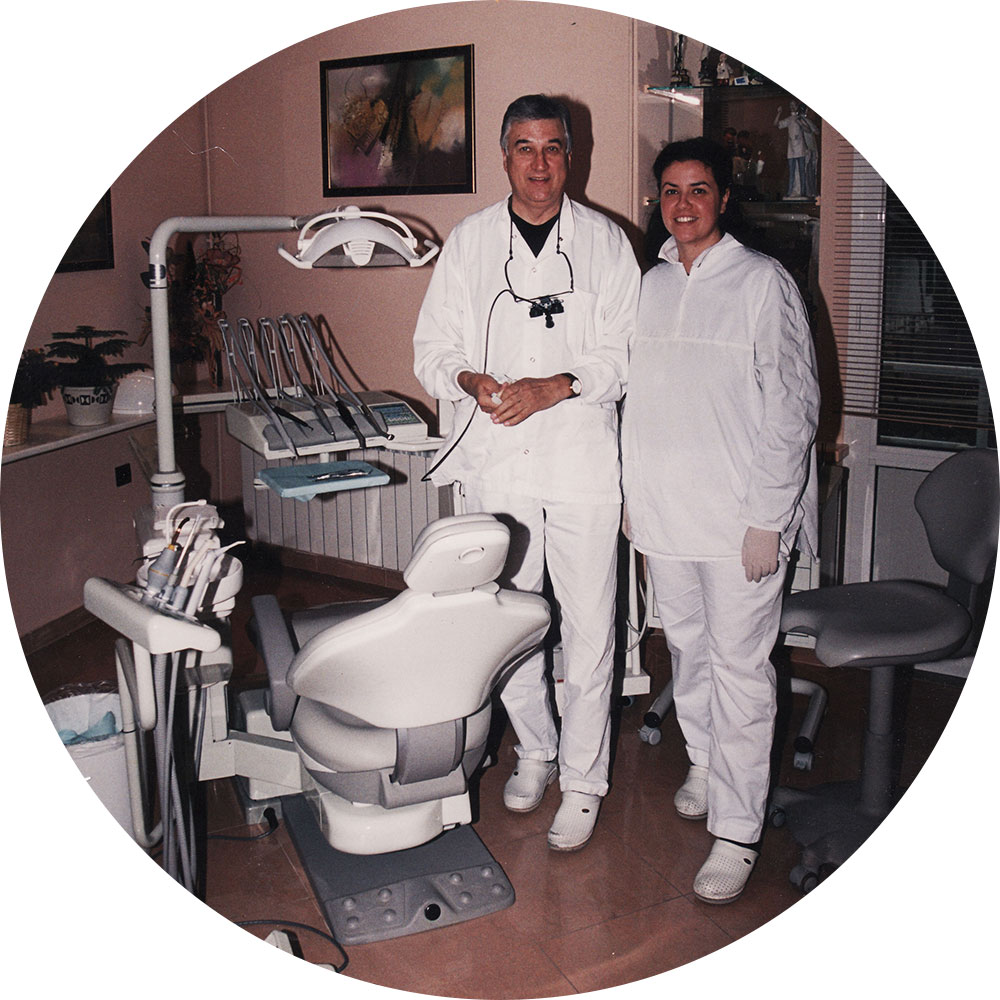 What we looked like in the beginning of the 90's…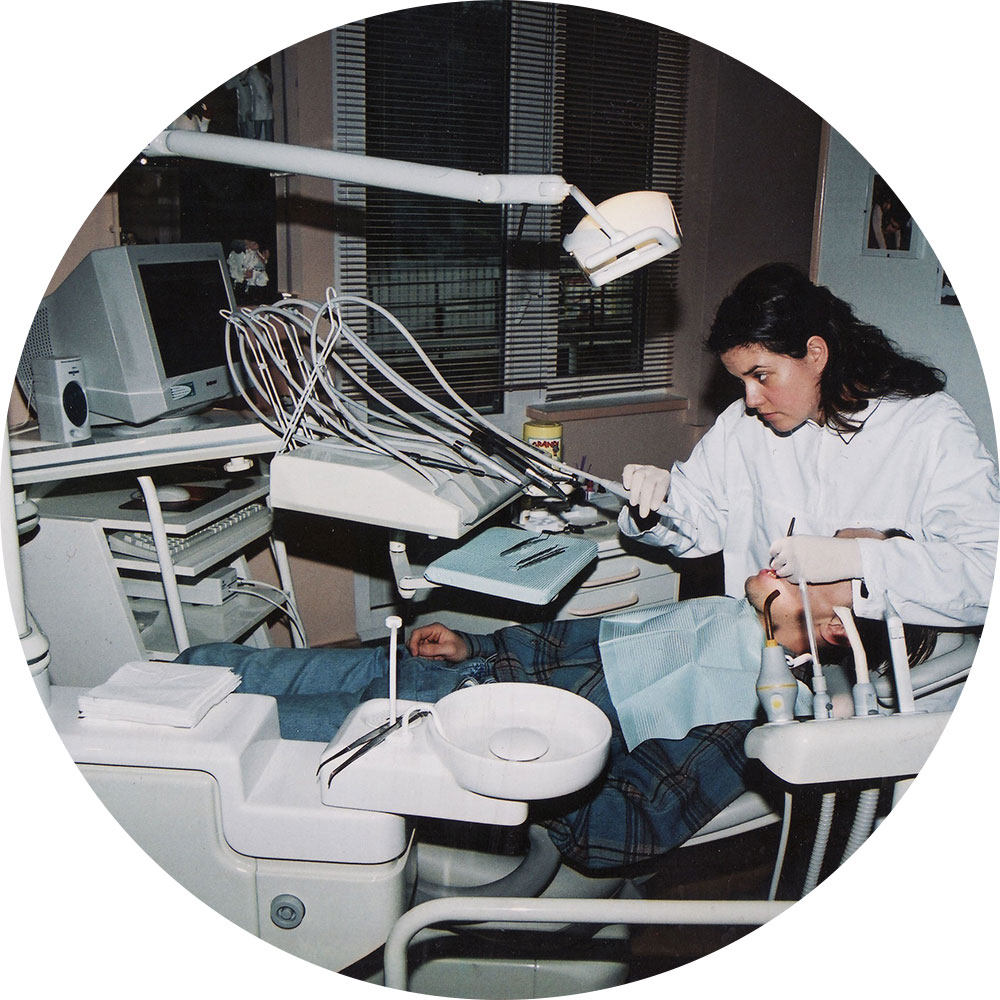 Today, the practice has a contract with HZZO (Croatian public health department) who pays in part for the services provided.
The resident staff includes doctor of stomatology Mrs Anja Gazdik and assistant Mrs Vesna Miljanović, and has over 3500 registered patients.
Cooperation with experts from the field of oral surgery and orthodoncy provides our patients with all the necessary top quality services at just one place.
The practice team regularly attends medical seminars in the country and abroad, and stays current with new developments in the field, and the practice is equipped with the latest technology to back it up.
Rapid paperwork handling at our front desk